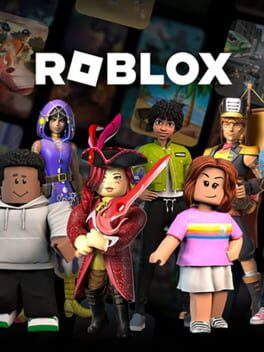 Add Trivia
Sorting options
---

When
Sonic Prime
was released on Netflix, GameFam Studios, the development team behind
Sonic Speed Simulator
, inserted officially-licensed
Sonic Prime
product placement into their other games on Roblox - however, this included the unauthorized
Friday Night Funkin'
fangame
Funky Friday
, which they would not legally be allowed to make paid content or promotions in.
Friday Night Funkin'
creator ninja_muffin99 has expressed interest in taking legal action against GameFam and Sega, though later specified that it would not be through a lawsuit. It is unknown if any legal action has or will be taken.
Tommy Tallarico is a video game composer and the president of Intellivision Entertainment. In 2019, he discovered that the popular "oof" default death sound effect used in Roblox since 2006 was extremely similar to a sound effect he claimed to have created for the 2000 PC game Messiah.
Roblox's developers claimed
that the game's creators David Baszucki and Erik Cassel pulled the sound from a CD-ROM they had purchased containing licensed, copyright-free sound effects.
Further research into the metadata of the audio file from pre-2013 clients
shows the "oof" sound effect, officially called "Died", was created on September 18, 1998 in Sound Forge 4.5, with
Messiah being the earliest known use of the sound effect
.
Tallarico initially filed a copyright claim against Roblox and requests to him by the game's developers to present proof he owned the original sound effect produced nothing. However, after a year of negotiations with the developers, they worked out a compromise that involved them creating a new default death sound effect, and moving the "oof" sound effect behind a 100 Robux ($1) paywall after the implementation of the game's Developer Marketplace began. Since the dispute was settled, Tallarico released an official sound design kit for Roblox's Developer Marketplace with pricing ranging from $10 to $250 based on how many sounds are purchased.