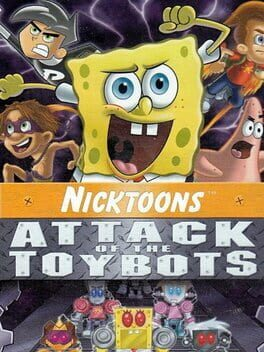 Nicktoons: Attack of the Toybots
September 3, 2007
Add Trivia
Sorting options
---
This trivia has been marked as "Not Safe for Work".
It may not be appropriate for all visitors and
definitely isn't appropriate for work or school environments
.
Click here to unhide it.

While the
Nicktoons Unite!
game franchise exclusively featured characters from Nickelodeon cartoons, concept art for the Fairy Harvester stage from
Attack of the Toybots
shows Parker from the live-action puppet series
Mr. Meaty
on a sign for a fake restaurant made to lure fairies.
In the game's concept art gallery, there is artwork of an early scanner pod showing Arnold being scanned with an Irken Invader guarding the pod
In the Wii version, there are unused master model files of characters from the KaBlam! and Action League series of television shows.