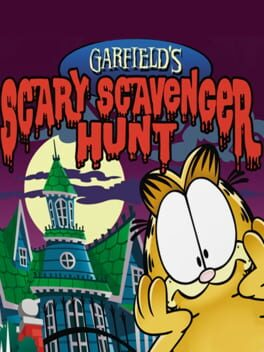 Garfield's Scary Scavenger Hunt
December 31, 2002
Add Trivia
Sorting options
---

Garfield's Scary Scavenger Hunt
features a cameo from Lyman, Odie's original owner who disappeared from the
Garfield
comics in 1983, where he is chained up in the basement of the haunted house. This somewhat lines up with a joke in the 1998 book
20 Years & Still Kicking! Garfield's Twentieth Anniversary Collection
, where a comedic list of reasons for Lyman's disappearance was provided, with "Don't look in Jon's basement!" listed as #1. The difference from the book being that the Scary Scavenger Hunt game does not take place in Jon's house, nor is the haunted house ever said to belong to the Arbuckle family.
Lyman also makes a second cameo in the game's sequel
Garfield's Scary Scavenger Hunt II: Donuts of Doom
, where his severed head can be found inside of an oven.
Lyman would eventually reappear in
The Garfield Show
where he was said to have left for Australia to find cryptids and protect animals from poachers.