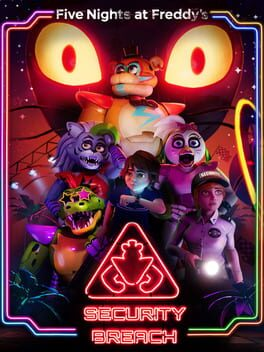 Five Nights at Freddy's: Security Breach
December 16, 2021
Add Trivia
Sorting options
---

In February 2019, a
rumor
spurred by YouTuber Shane Dawson and his experience at a local Chuck E. Cheese circulated in which he theorized that they recycled pizza from previous orders due to several pies having noticeably mismatched crusts and wrong or oddly-placed toppings. Steel Wool made reference to this incident in Security Breach in a message bag that can be found in one of the Superstar Daycare's side birthday rooms, saying:
"The pizza we ordered was weird. Some pieces were different sizes or didn't fit together. One slice even had different toppings. Did you recycle the old pizza from the trash? I am never coming back here unless I am given some sort of major discount." -Angry Mom

Ignited Freddy and Ignited Bonnie from The Joy of Creation both make cameos in Five Nights at Freddy's: Security Breach as an Easter egg on the "House of the Bear" arcade cabinets: Ignited Freddy on his own for the original, and together with Ignited Bonnie on "House of the Bear 2".