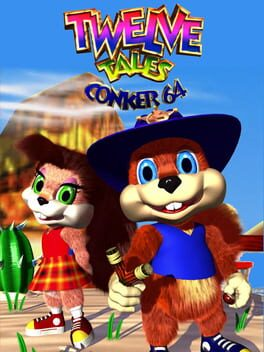 Add Trivia
Sorting options
---
Development on "Twelve Tales: Conker 64" began around the same time as "Project Dream" (later "
Banjo-Kazooie
"), however work on the game was put on hold for a long time to focus on improving "Banjo-Kazooie" and other experiments.

Conker's Bad Fur Day started out as a sequel to Conker's Pocket Tales called Twelve Tales: Conker 64, but was changed to the more mature Conker's Bad Fur Day due to people calling the game 'cutesy', making Rare overreact.
Around the time of its announcement, Rare had already made two similar games, Banjo-Kazooie and Diddy Kong Racing. They feared criticism for making another innocent platformer starring cute animals. So, in 1999, Rare Ltd. revealed that they were going to redesign the game to appeal to an older audience.