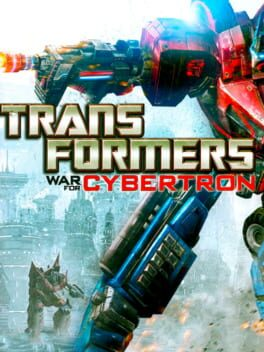 Transformers: War for Cybertron
June 22, 2010
Add Trivia
Sorting options
---
For the Art Direction of the game, In addition to the obvious Generation 1 influence, the designers at High Moon Studios also looked to classic sci-fi franchises that had a certain dark or distinctive look such as the
Alien
franchise, Blade Runner, and the Tron films among others.
High Moon Studios
pitched the project to Hasbro by sliding a picture of their depiction of Bumblebee across the table during a conference and saying "What do you think?". However, while they were seemingly confident in their more "adult and realistic" take on the franchise, internally for them it was extremely nerve-racking with Jim Daley (Lead Designer) saying it was like "George Lucas looking at [someone] redesigning Luke Skywalker". Hasbro as it turns out really liked the idea and were excited to see the intense Cybertronian war fleshed out more.
There is an unused Splitscreen mode in the game's data that seems to imply that the Story Mode was going to support Local Co-op instead of just the Online Co-op it supports in the final release.
In Chapter 8: To the Core, when a Space Slug first appears in front of the Autobots, Ironhide says "Bah-weep-Graaaaagnah wheep ni ni bong" to it, much to Warpath's confusion. This is the same phrase used in Transformers canon as an intergalactic "universal greeting", with it first being heard in 1986's The Transformers: The Movie. Ironhide even refers to it as a universal greeting in the scene.
In Chapter 7, the two Autobots Jazz and Arcee can both be seen in a Kaon prison cell. They can also later be seen out of bounds helping the many other Autobots escape the Decepticon prison complex.

During Chapter 1: Dark Energon, specifically during the part where the Decepticons navigate across the space debris, if the player looks up they can spot a celestial body that greatly resembles the logo of the game's developer
High Moon Studios
.