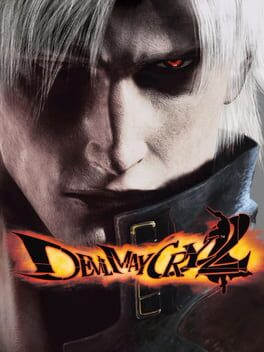 Add Trivia
Sorting options
---
The addition of Lucia as a playable character was a response to player complaints that Trish was not playable in the first
Devil May Cry
.
The hidden costumes in Devil May Cry 2 were produced as part of a collaboration with the Italian retail clothing company Diesel.
"That was because Tanaka-san, the produce, used to work for them. It was a collaboration that made good use of his last job. People on both sides talked at the time and felt that "DMC 2" and Diesel's visual styles would work well together and could be quite appealing to the casual audience. We were asked to design a belt for the collaboration, and I had the privilege of making the buckle. Seeing Dante and Lucia wearing Diesel fashion on-screen was very cool. There's something neat about watching them run through the game's story while wearing those clothes. It reminds me of "RE" in a way. (laughs)"
Arius's facial features were inspired by the villain of the 1965 film
For a Few Dollars More
played by actor Lee Van Cleef.
"Arius' aquiline nose is an homage to that of Lee Van Cleef, who plays the villainous sheriff in the film "For a Few Dollars More". I think that feature is actually emphasized even more in the game than in his early artwork. I love making villains with strongly-defined facial features. He looks quite convalescent in the game, with his eerily pale skin. I gave him a pure white outfit and sort of a noble look to imply that he's compensating for a deep, dark evil that he harbors within. His color palette is also meant to contrast with Dante's."