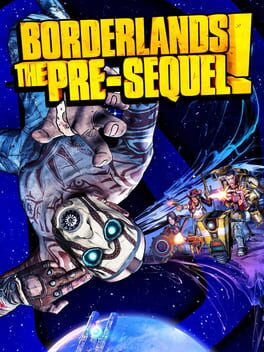 Borderlands: The Pre-Sequel
October 14, 2014
Add Trivia
Sorting options
---
In
Spoiler:
Tycho's Ribs
, the entrance to the Vault, if the player goes up a specific eridian elevator into a pipe, noted by not being blocked by an energy shield, they will be transported to a
Super Mario Bros.
themed area.
In the Claptastic Voyage DLC, there is a talking Legendary Shield called "M0RQ". The shield is a reference to the show "Mork & Mindy", and the voice from the shield sounds remarkably similar to Robin Williams, who starred in the show.

In the subconcious of the Claptastic Voyage DLC, you can find a partially buried Big Daddy from the
Bioshock
series in a pool of water.

On the desk found in Jack's office is a photograph
Spoiler:
of a young Angel
from
Borderlands
and
Borderlands 2
.

The mission "These are the Bots" pays homage to the classic film
Star Wars
Episode IV: A New Hope in multiple ways. In the mission, the player must help two robots, ICU-P and RT-FC to deliver a message to a man named Toby Van Adobe. In the beginning of Star Wars Episode IV, C-3PO and R2-D2, two droids, must deliver a message to jedi Obi-Wan Kenobi from Princess Leia. ICU-P's color scheme is similar to C-3PO's and RT-FC is similar to R2-D2's. The mission name is also similar to the famous line "These aren't the droids you're looking for" said in the film.
The DJs in Moxxi's Bar, DJ Boom and DJ Rang, are clearly based on music duo Daft Punk.
The side mission Sub-Level 13 in Borderlands: The Pre-Sequel has many references to the characters, creators, and elements from the film Ghostbusters.

In the game's credits, one of the comments posted by one of the game's developers, Ashley Rochelle, reads "Mycaruba". This is a reference to the let's play web series
Game Grumps
and the meme from their
Out of This World
playthrough.