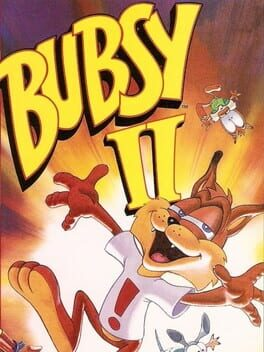 Add Trivia
Sorting options
---
There is a rumor that claims that Rob Paulsen, the voice actor who provided the voice for Bubsy in
Bubsy 2
,
Bubsy in: Fractured Furry Tales
, and the 1993
Bubsy
cartoon pilot hated the character and regretted taking the gig. However, Paulsen has stated that he does not regret his role in the
Bubsy
franchise and would do the voice again for future
Bubsy
projects if paid to.
The working titles for
Bubsy 2
were
"Bubsy 2: Still No Pants!"
and
"Bubsy 2: Lost in the Amazatorium"
.
The late Michael Berlyn, who created
Bubsy
, has claimed that the designer of
Bubsy 2
, Cyndi Kirkpatrick, vehemently hated Bubsy to the point of sticking pencils through the heads of rare promotional Bubsy dolls. Berlyn claimed this hatred affected the quality of the final game for him in that "the art wasn't quite right, the feeling wasn't quite right, and they did some weird things with the secondary characters, and the biplanes, you know, nothing really worked for me."