Users browsing this thread: 1 Guest(s)
Nintendo Direct (General)
I think most of the Nintendo games that came out on the Wii U are going to come to the Switch now.
Oh yea, Undertale is coming too. I'll play it then.
---
Nintendo Direct 9.13.18 Summary
Spoiler
ride or die
---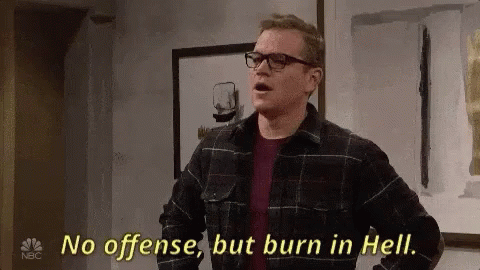 E3 Countdown
---
Nintendo Switch FC:
SW-1783-3356-5021 
Steam ID

:
BoJoRo
Twitter:
@b8dag
Hoped for Luigi' Mansion 3. First thing that started was Luigi's Mansion 3. Pretty stoked.
[
B E S T | O F | T H E | B A D]
Luigi's Mansion 3 had me hyped.
My FA account
(fan-art only)
Youtube
Newgrounds
(Become a fan and keep up with my work,leave feedback on my original material please)
Winner of Best Rant, Best Dream, and Worse Luck of 2016
Not really excited for any of the announcements but a few that I'll be willing to buy when I get a Switch would be:
Final Fantasy IX, X+X-2, and Chocobo Dungeon
Yoshi's Crafted World
Katamari Damacy Rerolled
The World Ends With You: Final Remix

And I've already said what I felt about Isabelle.


DISCLAIMER: I originally posted this
I on the Nintendo Switch thread, it wasn't until later that I remembered this thread was a thing.
"I don't know what to put here" - ZpaceJ0ck0, 2018
I could go into my long-winded thoughts about the direct and all that was mentioned like I normally do, but I spent two hours writing a note with trailers for most of the games so I'm just gonna post that if anyone wants to read it.
https://www.facebook.com/notes/repentant...790394725/
02-14-2019, 03:57 PM (This post was last modified: 02-14-2019, 05:46 PM by ZpaceJ0ck0.)
Not really excited per say but Astral Chain (the new Platinum Games IP) and Daemon X Machina look really dope.

Never heard of this "Box Boy" game series until now. Looks fun.
"I don't know what to put here" - ZpaceJ0ck0, 2018
Find it pretty interesting that one of the first official NX(aka Switch) title reveal was Dragon Quest 11 and now it is finally getting a proper release date.
[
B E S T | O F | T H E | B A D]
LINK'S AWAKENING HYPE
"Jeopardy has way too many questions on European Royal History." - Arjahn, 03/2018 
Gotta say, after playing the demo of Yoshi's crafted world, I want it. I'm kind of over most platformers because I feel like most of them are the same thing I've been playing for over 20 years, but I really enjoyed that demo. The game is super fun, and actually has some fun skill-based gameplay to it as well. Glad the game got a demo from the direct.