08-11-2017, 12:31 AM (This post was last modified: 08-11-2017, 12:35 AM by Takahashi2212.)
At Spaceworld 2000, Nintendo announced a version of the DigiCard (the then name or the GCN memory card) that would take an SD card. This would allow you to save game data to a memory card, expanding the size of the card at your leisure. of course this never came to fruition.
However, this doesn't mean the adapter was never released.
Insert, Dobutsu no Mori e+ (aka Animal Crossing +). This allowed players to take screenshots o the game, and using the Memory Card to SD card adapter, you can save the images to your SD card. It is only compatible with this game, and cannot not be used to save actual game data to the SD card.
Original article from IGN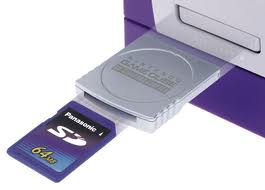 (Press Image)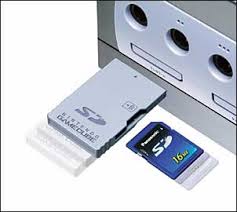 (Finalized version)
(screenshot feature)
Article on Animal Crossing wiki about it