02-26-2017, 09:16 PM (This post was last modified: 08-12-2017, 09:31 PM by ZpaceJ0ck0.)
JoJo's Bizarre Adventure: Eyes of Heaven contains a reference to Gorgeous Irene (a previous work of Hirohiko Araki), as the title of an opera advertised in the Napoli Station stage.
In-game screenshot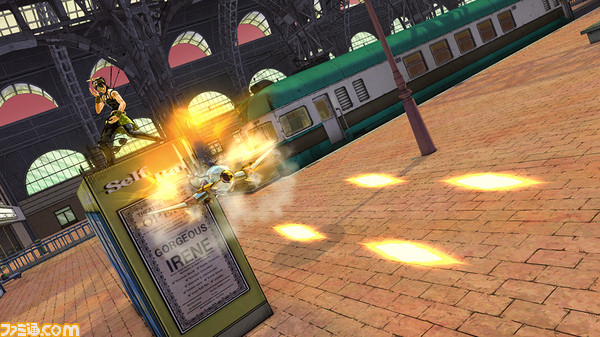 The original page in which I found the screenshot
A article on the Japanese PS Blog with a similar screenshot.
Jump Remix: Hirohiko Araki series
"I don't know what to put here" - ZpaceJ0ck0, 2018