01-04-2018, 11:45 AM (This post was last modified: 01-05-2018, 07:33 AM by ZpaceJ0ck0. Edit Reason: Grammar )
From SFV AE: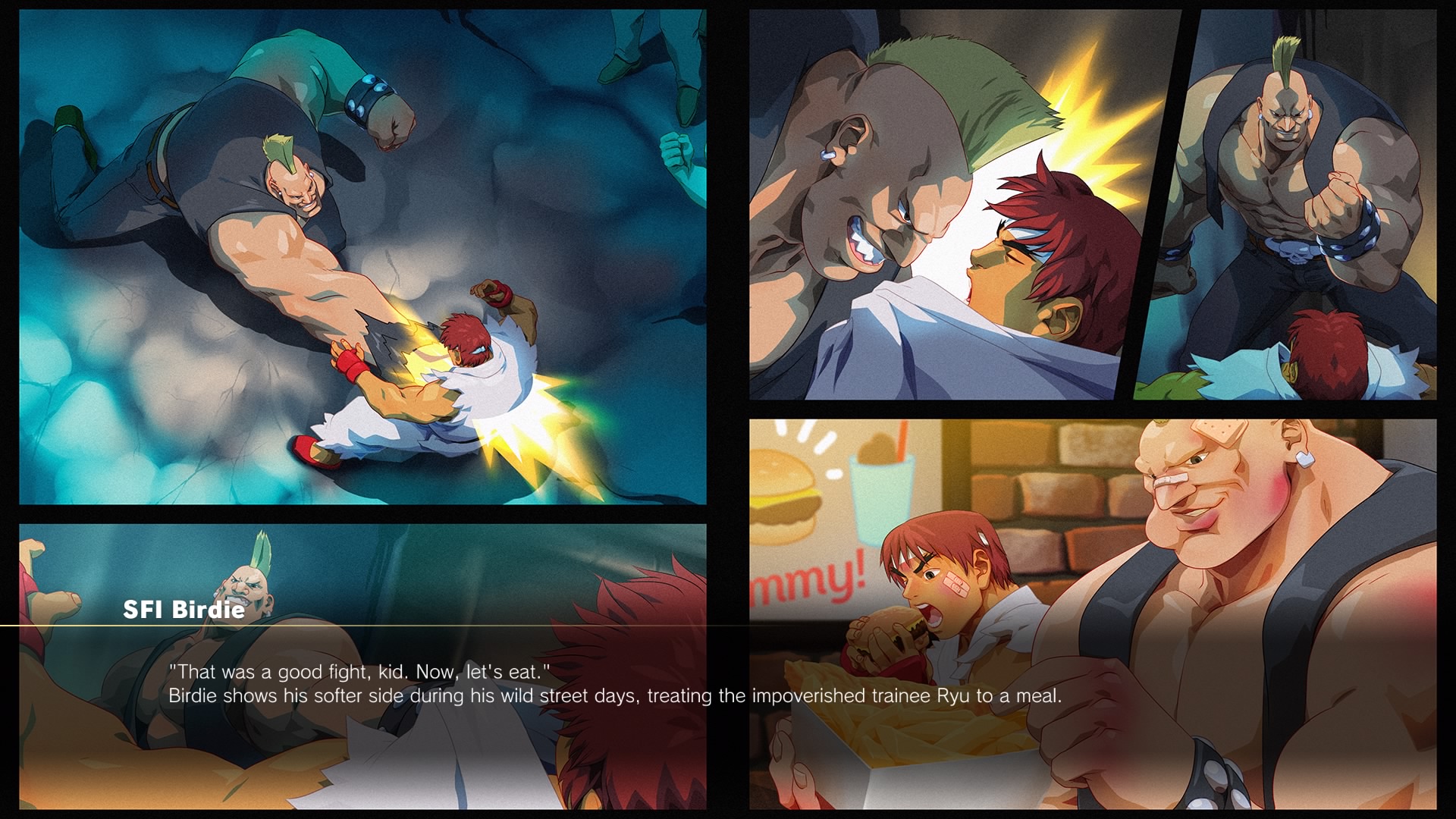 ---
I'm glad they went and expanded Ryu's fight against birdie in SF1. It adds a lot more depth to the story and character. And this obviously is the first step into Birdie's eventual obesity.
EDIT: for those who are confused, according to the 'All About Street Fighter Zero' book, Ryu fought 20 fighters in Thailand before being noticed by Sagat. Thus, implying that the whole SF1 tournament is something that's only based in Thailand, and any other fight Ryu may have had with the remaining characters during this time could just be part of his global journey. The only fight we knew about in SF1 for the longest time was Ryu vs Sagat, and subsequently its the one that's referenced as the championship match of the world martial arts tournament.
Basically, SF1 is about Ryu's global journey which culminates in Thailand during Sagat's world martial arts tourney where Ryu demolishes 20 opponents (maybe Adon being one of them) before Sagat took notice of his existence.